Musical Magic Along The Blue Danube
on MS Joy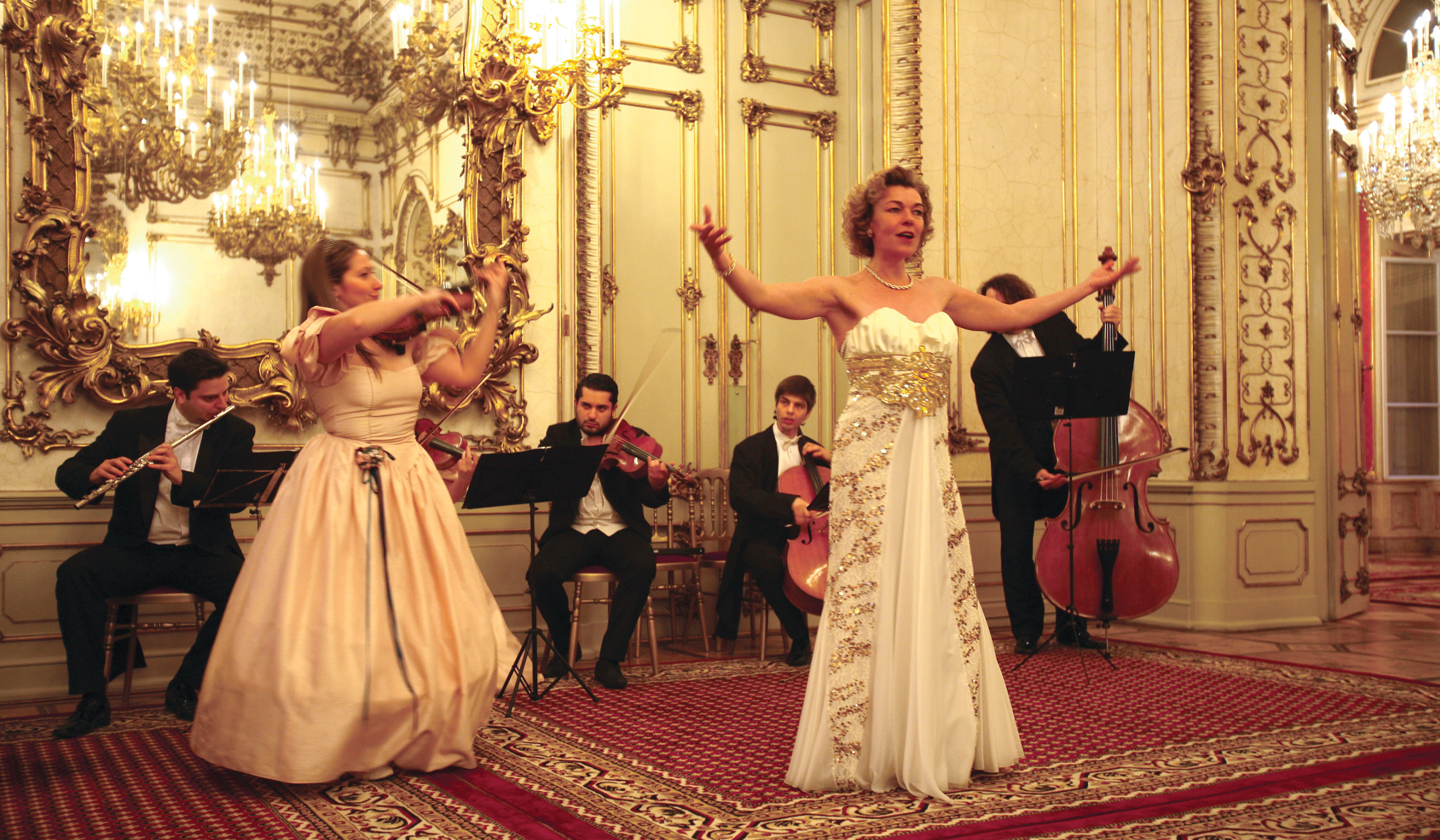 Musical Magic Along The Blue Danube
Walk in the footsteps of musical giants... like Mozart, Beethoven, Bartók, Schubert, Liszt, Strauss, Haydn and others... as you discover their "haunts" in great cities throughout Austria, Hungary, Germany, Slovakia and Czech Republic... Join Tauck's "maestro's" and listen to the immersive music of both active music scholars and experienced performers alike on this most musical of Danube River cruises.
Explore Prague, Vienna, Salzburg, Bratislava, Budapest and more, visiting homes these musical greats lived and composed in, and concert halls and palaces where they performed... enveloped by their glorious music throughout a magical journey filled with Tauck Exclusives! Along with your Tauck Cruise Director and Tauck Directors, your cruise is accompanied throughout by Tauck's "maestros." Active music scholars and performers, our maestros include current doctoral recipients in music history who are passionate and knowledgeable about European music and the destinations you'll visit. They'll guide your explorations ashore and enrich your onboard experience with interactive music workshops, seminars and much more!

As a family-owned travel company for 96 years, our values and our vision have remained true to our founding tenets: always do the right thing, deliver more than what's expected, embrace change by continually innovating. We're honored to have the trust and guest satisfaction to be named to
Travel + Leisure's
"World's Best" list for 23 consecutive years. Our exclusive access, provided by our longstanding relationships with our supplier partners around the globe, helps us to create journeys
...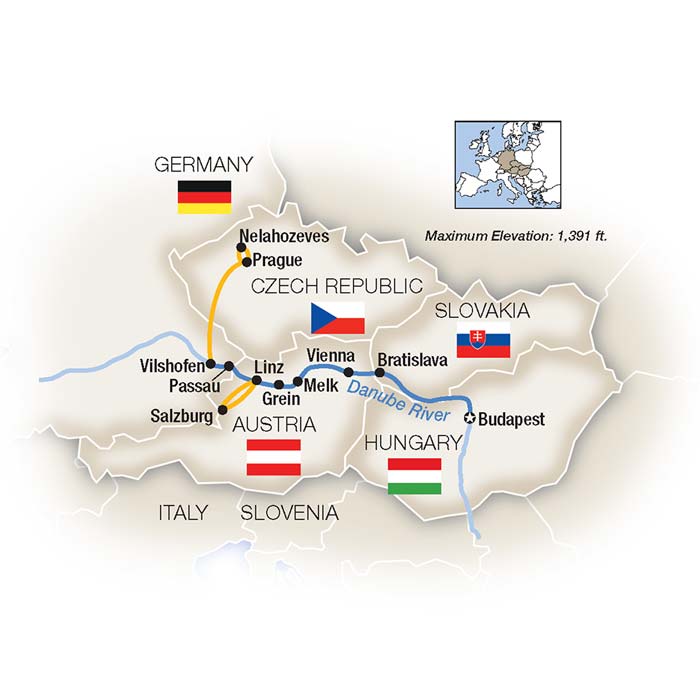 Day
Destination
1
Budapest, Hungary
2
Budapest, Hungary
3
Bratislava, Slovakia
4
Vienna, Austria
5
Vienna, Austria
6
Grein, Austria
7
Linz, Austria
8
Passau, Germany
9
Passau, Germany
10
Prague, Czech Republic
11
Prague, Czech Republic
12
Prague, Czech Republic